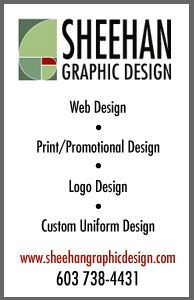 Advertise
News
Show all news

BIkes Not Bombs 21st Annual Bike-A-thon Sunday June 8

Tuesday, March 11, 2008

---

BIKES NOT BOMBS
21st Annual Bike-A-Thon
& the 1st Annual Green Roots Festival
Sunday June 8, 2007
Rides begin 9-11 am; Festival 1-5:30 p.m.
Contact: Jasmine Laietmark –

[email protected]

617-522-0222 x106 www.bikesnotbombs.org


TWO AMAZING EVENTS IN ONE DAY:
Ride with BNB to support its unique social justice work recycling over 5,000 bicycles annually with programs here in Boston and nations of the Global South, empowering people and communities with sustainable and healthy pedal-power. Rider or not, join us at a new festival to celebrate sustainable urban living in a park that only avoided becoming a highway by the grassroots efforts of communities.

What a vital time: Boston moves to become more bike friendly, public consciousness of environmental issues grows, and BNB´s biggest annual fundraiser is stepping up to a new level.

Choose from new, scenic 15, 25, or 62 mile rides. Roll at your own pace; the 15 miler is especially great for families with children. We provide mechanics check-ups, rest stops with food and drink, maps of the beautiful routes, lead riders, following vehicles, a gourmet meal as well as some great prizes. Registration is now required, and riders must raise pledges for BNB. Also new this year: a vast amount of fundraising support and training rides! Register ASAP at www.bikesnotbombs.org or call 617-522-0222.

More than a great ride, June 8 is the premiere of the Green Roots festival! Set up in the Southwest Corridor park across from Stoney Brook T Station in Jamaica Plain, the event will be open to the public and feature live music, food, workshops, info tables, speakers (including environmentalist author Bill McKibben), and fanfare for what will be a record number of rider participants.


We are excited to embrace another year of concretely promoting bicycle usage, peace and sustainable development, and as a grassroots organiztion, BNB depends on its volunteers, donors, and Bike-A-Thon riders to keep going and growing!